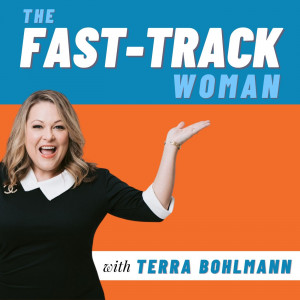 Terra Bohlmann is a business strategist and breakthrough coach who helps female business owners transform their five-year plans into one-year plans. As the creator of "The Business Map Method™, she has crafted over 175 custom business models for clients who have gone on to build six and seven-figure businesses.
Through her speaking, training, coaching, and live events production, she's impacted thousands of women business owners across the world.
Terra has been featured in publications and podcasts including Forbes and The Huffington Post. She's also the host of The Fast-Track Woman Podcast with Terra Bohlmann.
She lives in Houston, Texas with her husband, three boys, and a spoiled Aussie dogs and rescue cat. You can learn more at
www.TerraBohlmann.com